Star Trek Enterprise 2×24 – First Flight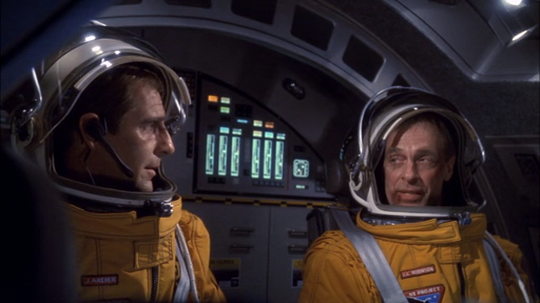 After receiving news of the death of one of his former colleagues and rivals in the NX test program, Archer relates a story to T'Pol about a group of ragtag flyboys hoping to break the Warp 2 barrier.
Star Trek: Enterprise 02×24 – First Flight
Directed by Levar Burton
Written by John Shiban and Chris Black
Guest Stars: Brigid Brannagh, Vaughn Armstrong, Keith Carradine, Michael Canavan, Victor Bevine
There Are Four Mics is a weekly Star Trek podcast discussing the Star Trek episodes and movies in stardate order. Join Jason Allen, Joe Heiser and Joshua B. Jones as we discuss the 24nd episode of season two of Star Trek: Enterprise, First Flight.