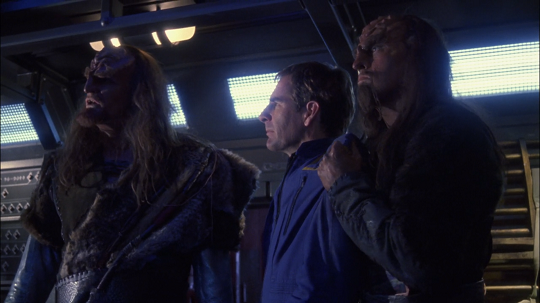 The Empire never forgets.
A Tellarite bounty hunter kidnaps Archer to collect the price on his head for escaping Rura Penthe, meanwhile, T'Pol makes everyone very uncomfortable aboard the Enterprise.
Star Trek: Enterprise 02×25 – Bounty
Directed by Roxann Dawson
Written by Rick Berman and Branon Braga
Guest Stars: Jordan Lund, Robert O'Reilly
There Are Four Mics is a weekly Star Trek podcast discussing the Star Trek episodes and movies in stardate order. Join Jason Allen and Joe Heiser as we discuss the 25th episode of season two of Star Trek: Enterprise, Bounty.