Episode 038 – Enterprise 2×11 – Precious Cargo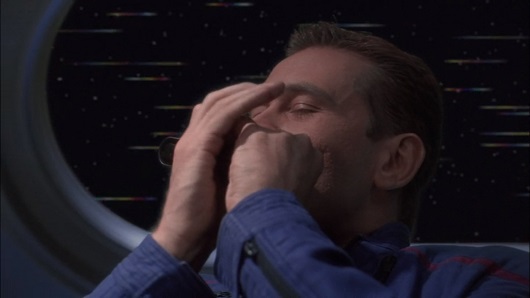 During a daring escape, Trip once again winds up in some adult situations when he's forced into close-quarters with a kidnapped Kriosian monarch. Back on Enterprise, Archer and T'Pol have a good laugh by dabbling in some light torture.
We're operating with a skeleton crew for this week's episode as both Josh and Chris are out.
Star Trek: Enterprise 02×11 – Precious Cargo
Directed by David Livingston
Teleplay by David A. Goodman
Guest Stars: Padma Lakshmi, Scott Klace
There Are Four Mics is a weekly Star Trek podcast discussing the Star Trek episodes and movies in stardate order. Join Jason Allen, and Joe Heiser as we discuss the 11th episode of season two of Star Trek: Enterprise, Precious Cargo.
Precious Cargo Direct Download
Subscribe, rate, and review us on iTunes and Stitcher!
Music credits:
Faith of the Heart/Where My Heart Will Take Me – Written by Diane Warren, performed by Russell Watson, Jerry Lubbock, and the New York Trek Orchestra
Archer's Theme – Dennis McCarthy and New York Trek Orchestra