The Orville 01×01 – Old Wounds – TAFM 040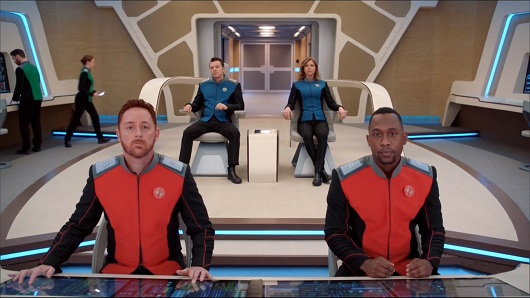 The new Seth MacFarlane joint, The Orville, premiered with what ended up feeling like a pretty strong episode.. At least to our tastes. While it isn't perfect, there is a lot to be excited about in this first episode. If they can hammer out some of the dings as the series progresses, this could be a wonderful and much needed addition to the landscape of science fiction television.
The Orville 01×01 – Old Wounds
Directed by Jon Favreau
Written by Seth MacFarlane
Guest Stars: Victor Garber, Brian George
There Are Four Mics is a weekly Star Trek podcast discussing the Star Trek episodes and movies in stardate order. Join Jason Allen, and Joe Heiser as we discuss the first episode of the Seth MacFarlane series, The Orville.