Star Trek Enterprise 2×14 – Stigma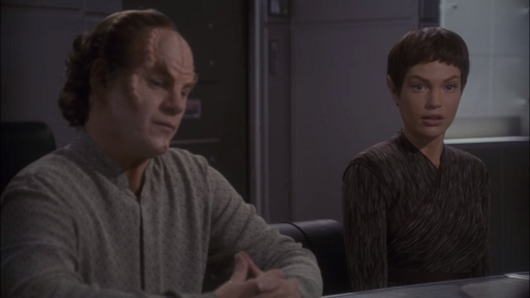 In this continuation of the arc started with T'Pol's assault back in episode 17 of season 1, Fusion, we see just how deeply the animosity and disdain runs within the Vulcan culture for those thought to practice mind-melds.
Also Phlox's wife, Feezal, has boundary issues.
Star Trek: Enterprise 02×14 – Stigma
Directed by David Livingston
Written by Rick Berman & Brannon Braga
Guest Stars: Melinda Page Hamilton, Michael Ensign, Bob Morrisey, Jeff Hayenga
There Are Four Mics is a weekly Star Trek podcast discussing the Star Trek episodes and movies in stardate order. Join Chris Keeley, Jason Allen, Joe Heiser, and Joshua B. Jones as we discuss the 14th episode of season two of Star Trek: Enterprise, Stigma.
Subscribe, rate, and review us on iTunes and Stitcher!
Music credits:
Faith of the Heart/Where My Heart Will Take Me – Written by Diane Warren, performed by Russell Watson, Jerry Lubbock, and the New York Trek Orchestra
Archer's Theme – Dennis McCarthy and New York Trek Orchestra